Events at the LaPointe-Krebs House
If you have an interest in using the property for any public or private events, contact us at the number/email noted below.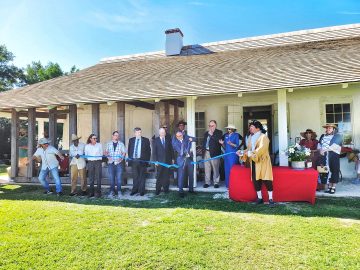 The LaPointe Krebs grounds overlooking the Pascagoula River, is currently available to be rented for special outdoor events such as public or private parties, weddings, wedding receptions, fundraisers or outdoor concerts.
Other events that have previously been held here are:
Mid-point rest point for coffee and beignets on the Singing River Cyclist's monthly "2nd Saturday Ride".
Archeological excavations with public involvement
The Krebs Cemetery Tour which is held on the property and in the adjacent cemetery is held on this site annually the Thursday before Halloween.
Please call us at 228-471-5126, or email lpkhouse1757@gmail.com for more information about renting the property.